graphic design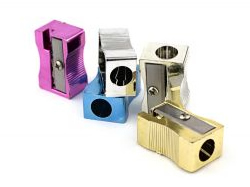 designs that bring out the best in your product, service or business
Okay, so we don't actually design using coloured pencils these days, but did you really want to see yet another picture of a mouse or computer screen? Thought not. Well, you get the picture (no pun intended).
Graphic design comes in many guises - logos, brochures, company stationery, advertising, fliers, exhibition graphics, roller banners, even twitter backgrounds - the list goes on. Whether you are a new business just starting out that needs a whole brand design, or a long established company that needs to refresh some of those tired, old fliers that are knocking about, contact us and find out what we can do for you.
We have several graphic designers and once we know the brief, we will marry the right designer to the job. There is no 'one size fits all' when it comes to design, each have their own creative flair and personal style, but all are experienced and qualified at what they do. So whether it's something a bit whacky or very official that you need, you can be assured that our designers will be able to realise your brief.
In case you're interested in the techie stuff, we are experts in the industry standards - Photoshop, Illustrator and InDesign.